Protected UV Masking Glue Technology
Process of the sample preparation of TEM lamella by ion milling requires masking of the target area to prevent over milling of the target and allows achieving extremely thin TEM lamella without artifacts.
SELA's unique Protected UV Masking Glue is unique in its ability to prevent over milling of the target by high-energy ion beams, to fill very small spaces in the lithography of the wafer processes and protect extremely thin lamella with wafer top layers from damages by ion beam.
How Protected UV Masking Glue works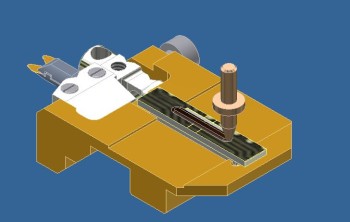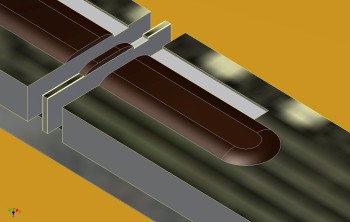 Performance of Protected UV Masking Glue
Protected Masking Glue is conductive and avoid charging during the ion milling.
Protected Masking Glue has very strong adhesion to different wafer materials.
Protected Masking Glue has low viscosity with nanometer size conductive material and can fill narrow spaces in wafer lithography down to size of few nanometers.
Protected Masking Glue is UV cured in few tens of seconds.
Protected UV Masking Glue technology utilized in EM3i system to protect target area for following TEM sample preparation by Adaptive Ion Milling. This protection method can be used to prevent damage of target and area for different purposes when conductivity of mask is critical.
See how UV Masking Glue utilized in EM3i system
For additional information about SELA products please, contact us